by bigpresh on Apr.30, 2008, under Uncategorized
Been a while since I blogged anything, so just a quick post to say I have a new bike :)
My poor old GPZ was getting a bit tired, so I've now got a nice black 1997 CBR600FV. It's a lovely ride, and a lot more powerful than the GPZ. Most of the power from its inline 4 engine is further up the rev range though, whereas the GPZ's 500cc twin seems to cope better at low revs.
At lower revs the CBR is nice and smooth and easy to ride around town, but get the revs up to about 6-7k and it pulls amazingly!
I haven't got round to taking any decent pictures of it yet, but here's a couple of it in the garage before I bought it: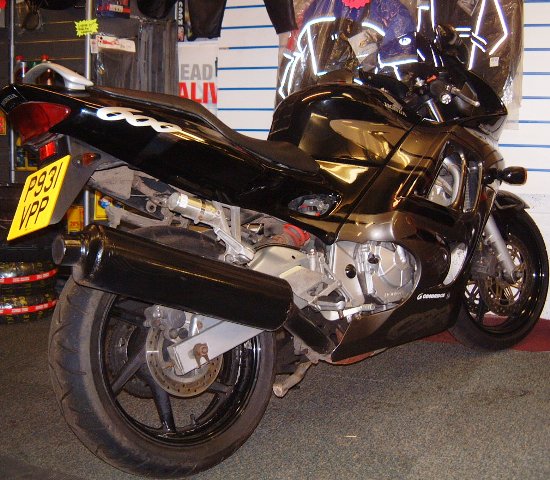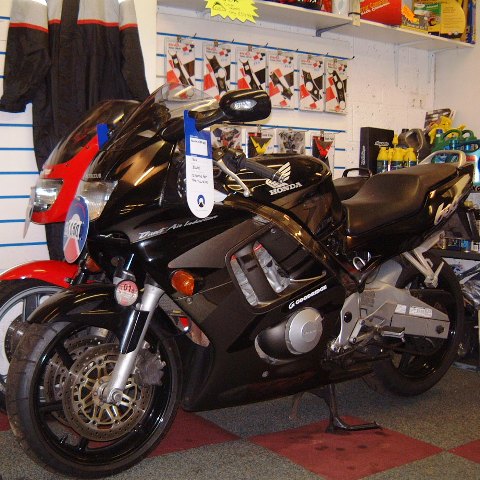 As you can see, it has some fairly big chicken strips – I've done away with most of them, but there's still a little to get rid of :)
If you liked that post, then try these...